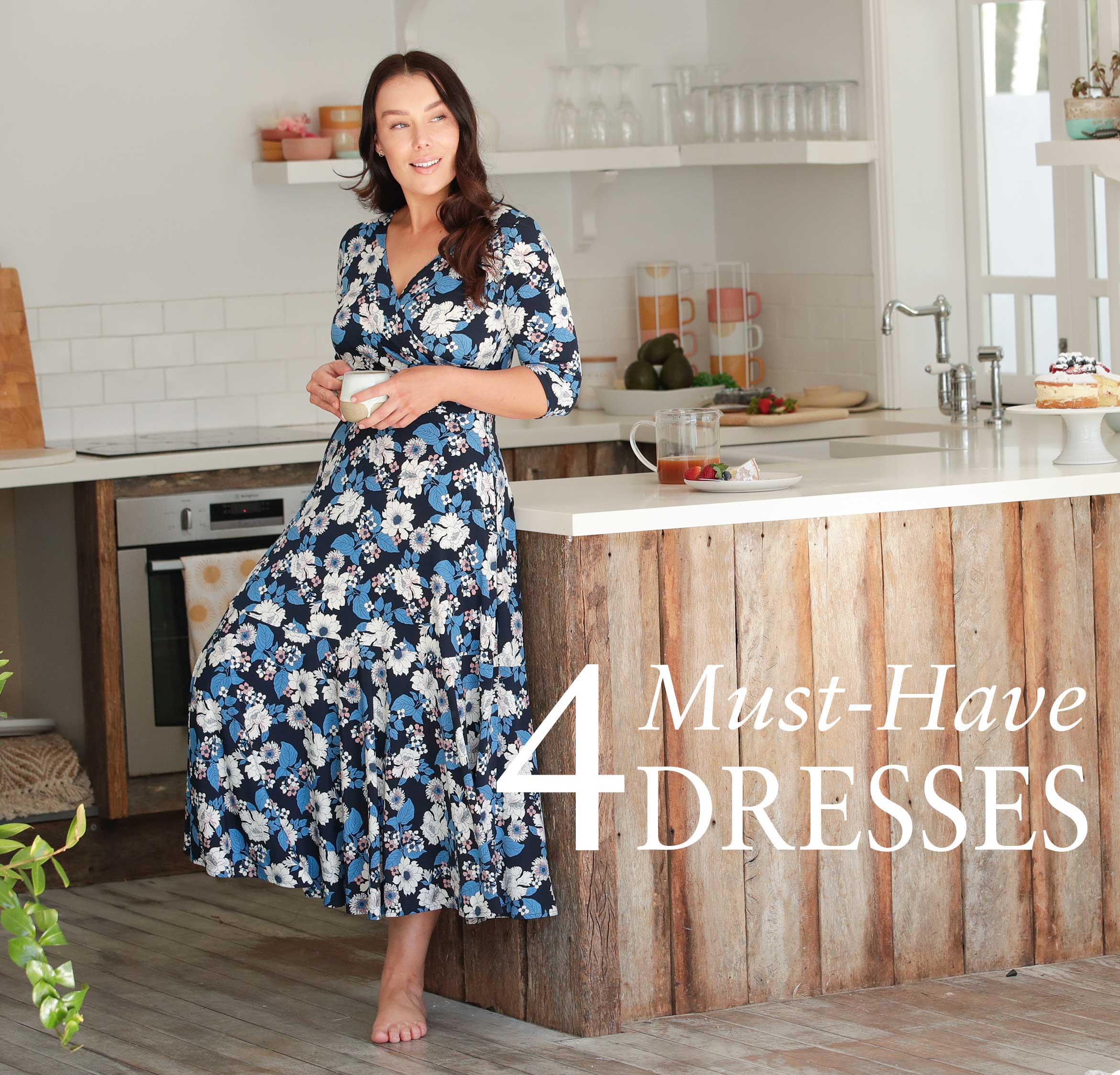 We all know that The Little Black Dress is a closet staple, but outside of that, what other dresses are essential? Our collection of Australian-made dresses are designed to highlight your natural beauty and show off your unique style. Dress with confidence and fill your closet with an eclectic mix of lengths, prints, neutrals, and accessories, so whether you're at work or play, you'll look and feel your very best.
We have taken the guesswork out of finding the right dress for you and compiled a list of the four must-have dresses that every woman needs in her wardrobe.
HAPPY MEDIUMS - DRESS TO IMPRESS IN OUR MEDIUM-LENGTH DRESSES
If you're looking to refresh your office wear, look no further than our medium-length dresses. Our medium-length dresses can be worn two ways: as fashionable office wear or playful everyday wear.
HOW TO WEAR OUR MEDIUM-LENGTH DRESSES:
OCCASIONS
Ideal for daytime occasions, office, and
professional wear
Pair with boots, heels, or flats
Wear with tights, boots, and a
jacket
in the cooler months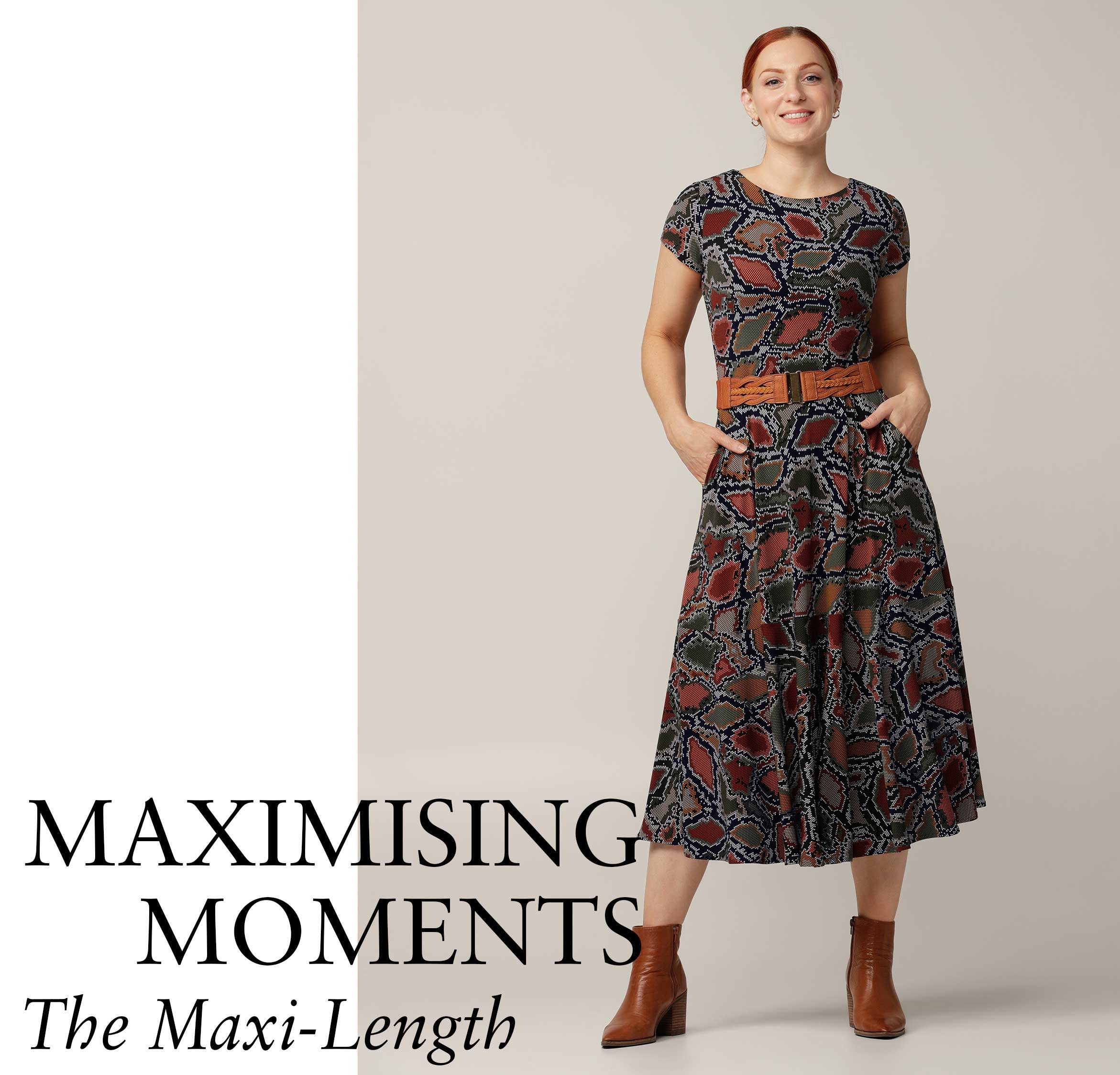 SAY YES TO MAXIMISING MOMENTS - THE MAXI-LENGTH DRESS
They may be known as the epitome of summer, but these fresh flowing frocks with loose floor lengths can be worn year-long. Not only do they elongate and flatter all body types, they've been recast as your go-to-dress.
We make maxi dresses that you can wear to a wedding or for a stroll in the city. With the right accessories, maxi dresses are the perfect union between elegance and comfort.
HOW TO WEAR OUR MAXI-LENGTH DRESSES
OCCASIONS
Perfect for formal or casual wear or to be worn on weekends
Stretchy belt
, leather or denim jacket, bangles, or layered jewellery
Pair with ankle boots, heels, flats, or sneakers
Uplift your maxi by wearing it with a tailored jacket and chunky heels
PRINTS VS PLAIN - WHY HAVE ONE WHEN YOU CAN HAVE BOTH?
We can appreciate how easy it is to shy away from prints; especially if they don't speak to you. It may seem easier to outfit neutrals, but having high-impact prints that resonate with you can complete any look, and styling them is simpler than you think.
Style your prints within the same colour family by highlighting colours within the print and matching them with your shoes and jewellery

GO BOLD and mix your animal print with red or magenta.
THE LBD - LITTLE BLACK DRESS
The LBD is a wardrobe essential. If you don't have an LBD, now's the time to get one (find your little black dress here). The right LBD can be functional in many ways: evening or date-wear, formalwear, or even work wear—the secret is, knowing how to accessorise.
Try wearing it to work with a tailored jacket, heels, or a colourful accent accessory
For a night out, chic ankle boots and a denim jacket
If you've got a wedding coming up, slip on some strappy sandals, dainty jewellery, and a chic up-do and you're good to go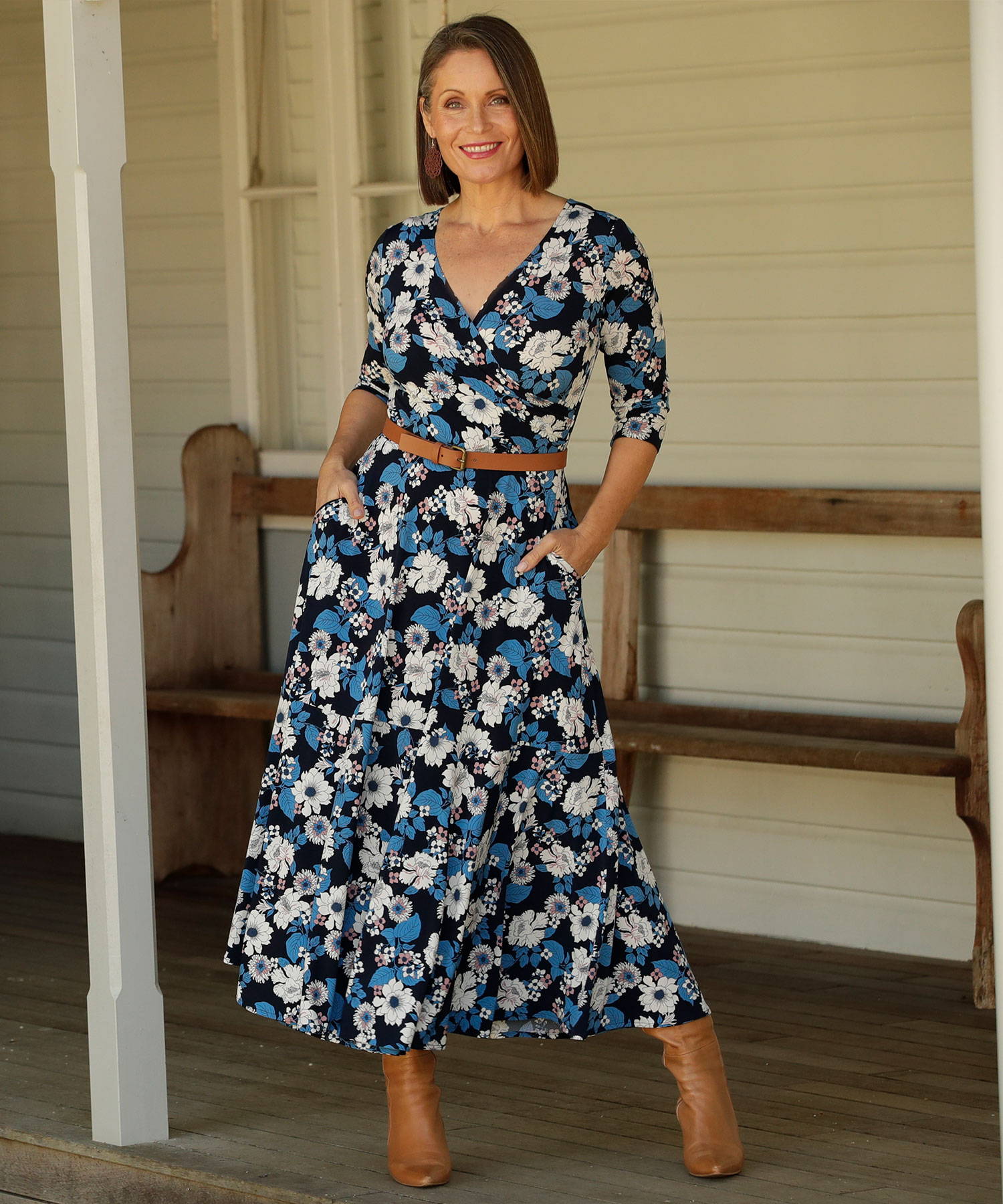 HOW TO CHOOSE THE RIGHT DRESS
A dress is just a dress until you make it you! It's your personality and charisma that completes an outfit. So, integrate prints, colours, accessories, and footwear that inspire you so you can wear our dresses with style and confidence. At Leina & Fleur, we make dresses that work for the woman wearing them. Whether you're looking for casual or formal styles, our dresses transcend occasion and are as timeless and stunning as the women wearing them.