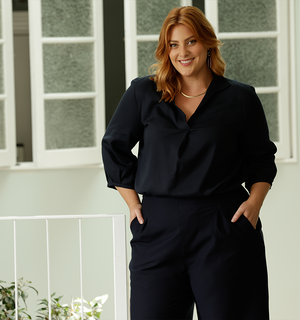 Grab the popcorn, it's about to get stylish!
Welcome to LFTV, the hub of L&Fs style videos. Here you'll find all of the top styling tips, tricks and techniques showcased by the L&F Style Squad. Sit back, relax and enjoy the edits...
CUSTOMER STYLE SESSIONS
Styled on You
Join L&F women just like you and watch as they experience the Style Squad first hand. Uncover L&F styles you'd never thought to try, and see how our expertly-fitted clothes work on different body shapes. Watch and learn now!
L&F STYLE SQUAD IS HERE
Style Highlights
Get inspired with new looks and fresh ways to wear our great L&F styles. Brought to you by the L&F Style Squad, you'll see our collections on a range of body shapes, sizes and ages. Filmed LIVE on FB and available for playback at your leisure, what are you waiting for?
Meet The L&F Style Squad
Tracey
Size 12 • 176cm Tall
Hayley
Size 18 • 174cm Tall
Caitlin
Size 18 • 176cm Tall
Jazzie
Size 12 • 179cm Tall
Jodie
Size 10-14 • 162cm Tall
Graci
Size 8 • 167cm Tall
Danielle
Size 10 • 168cm Tall
Jackie
Size 8 • 171cm Tall