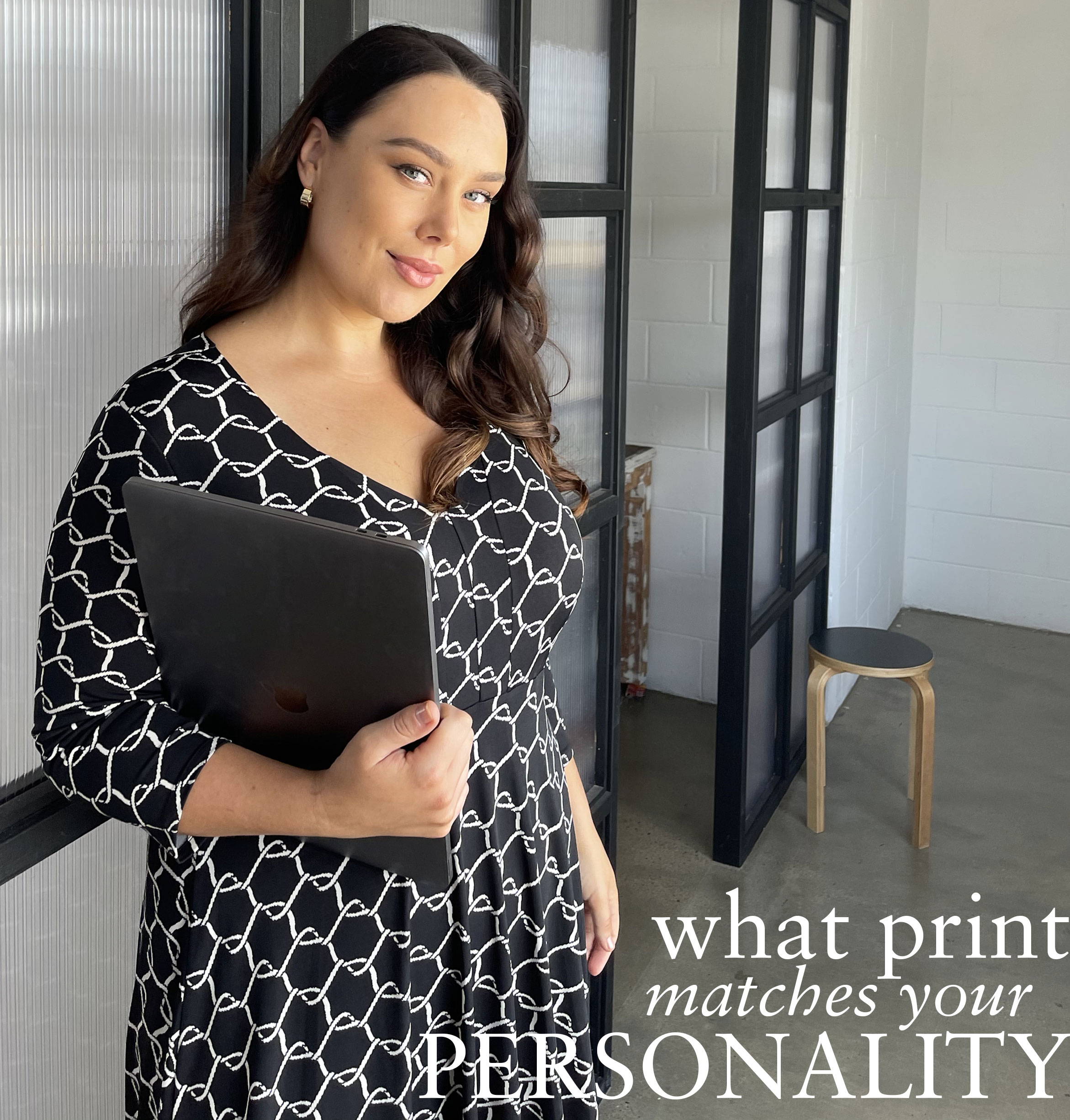 LET'S FIND THE PRINT TO MATCH YOUR PERSONALITY!
Whether it's a dress, a top, a jacket or a bottom, print pieces breathe fresh life into your look—all without you having to stray from the cuts and colours you love.
Prints speak to not only what you like, but who you are.
Of course, prints can speak louder to some people than others. That's why we're going to help you find the print (or prints!) that match your personality so you can infuse your wardrobe with more colour, dimension and most importantly, more YOU!
If you have been a little shy of the "Print", we strongly encourage you to lean out of your comfort zone and dip your toe into the water. Our suggestion, start with a simple top and maybe a microprint!
Print categories can cross over with designs being within dimensions and colours which makes them even more fabulous to play with. Below, we discuss just a few of the print options - and what they say about you.
Find the Print for Your Personality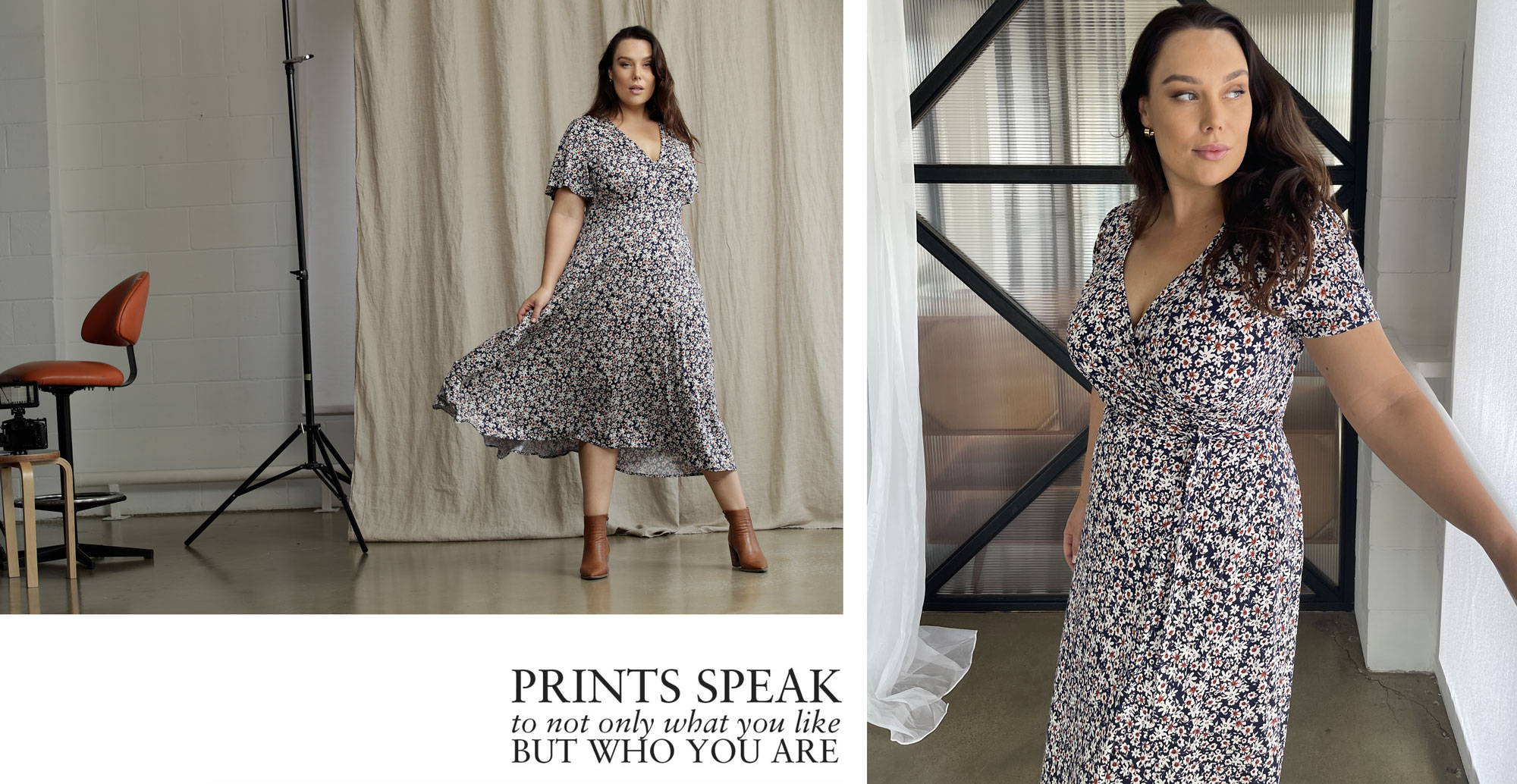 What it says about you: If you sway towards fine prints, you are all about attention to detail (a commendable attribute and one you may have used on a resume in the past). With these prints – generally repetitive in nature and minimal in size – they make an understated yet maximum impact of the overall end design of the garment.

"For me personally micro prints give the illusion of a block colour from a distance but when up close they show a bit more personality. Pepper is my sort of print. Being a brown eyed, brown haired girl earthy colours compliment my skin and hair tones. Our Darci Dress in Pepper is my choice"
~ KAREN - OFFICE MANAGER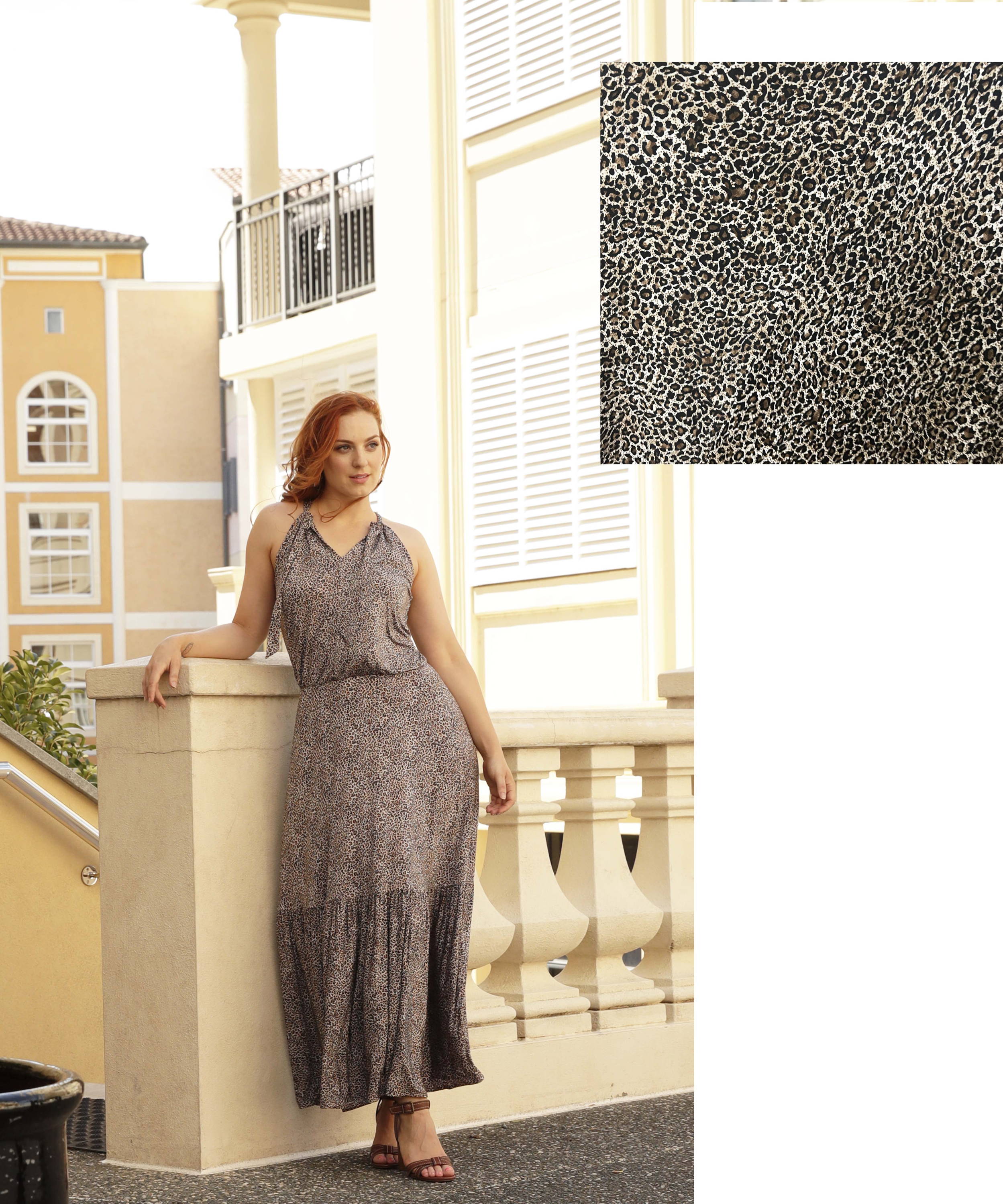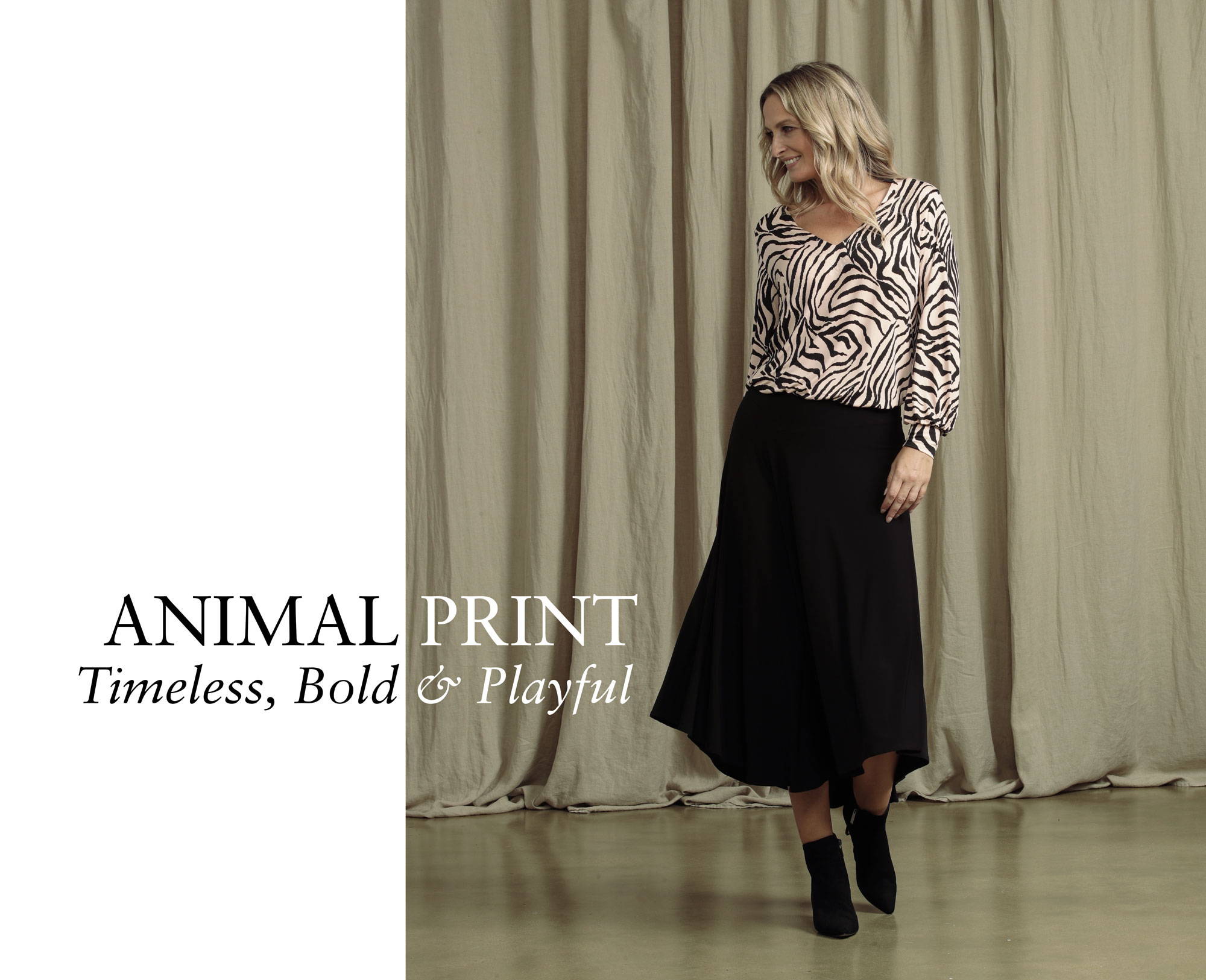 What it says about you: Animal print says you're timeless, bold and playful. This is a print that looks incredible on anyone of any age. If you're drawn to this wild and wonderful print but don't want to don a full dress right away, try on a gorgeous animal print jacket or top with a solid colour base. This allows you to ease into feeling the power of this print.

What it says about you: Featuring colours with a single base hue, monochromatic prints speak to pure elegance. Depending on the size and style of the print, this elegance can trend toward a relaxed or a more formal look; but regardless, monochromatic prints showcase your sophistication.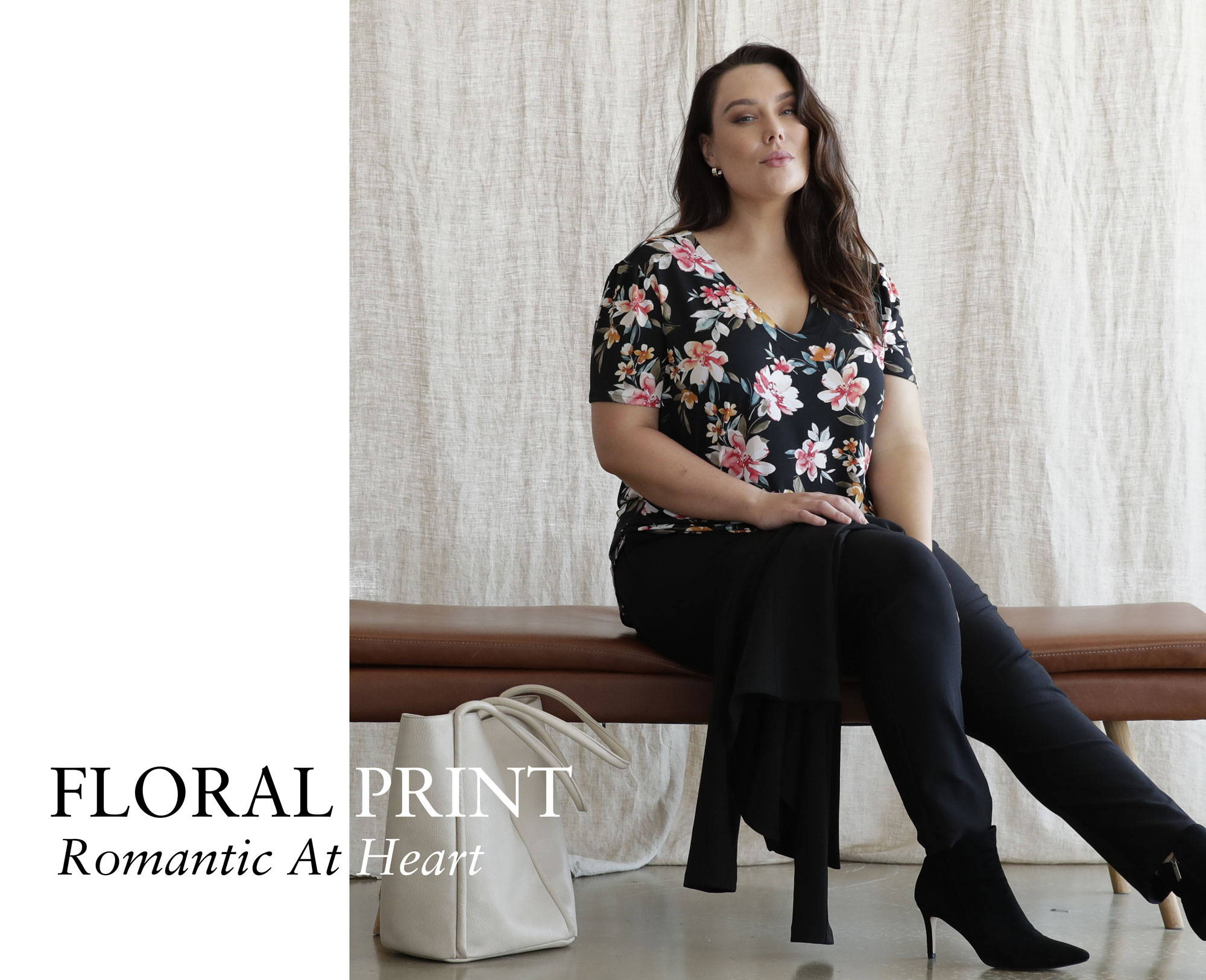 What it says about you: Large and small, regardless of the scale, if you love floral prints, you're likely a romantic at heart and a dreamer. And because you're an idealist, you are also a bit of a visionary, seeing possibilities that other people can't. These prints are classic and look stunning in all seasons, giving you the opportunity to flaunt florals at any time.
What it says about you: Big, beautiful prints affirm an openness and generosity of spirit. On a styling note, they are also among the most flattering prints, which is why you'll see so many people wear them on television.
I feel like the life of the party in Edie in Fiesta - a little red fire cracker. This print is bold and beautiful but not overstated. I like wearing the prints that everyone wants to wear but something holds them back. My advice is:- wear it, be bold, be beautiful, be brave. Be that lady that you admire at a party. You wont regret it.
~ SUMMER - CUSTOMER CARE
What Your Favourite Prints Say About You - whatever print you love, be sure to wear it unapologetically and with confidence. After all, confidence is the cornerstone of style which is why it's so important to wear what makes you feel incredible if you want to look as incredible as you really are.