Things are hotting up here at L&F as winter reaches its climax. Rich and spicy palettes are peppered by injections to our seasonal core colours as Petrol suits up.

With Petrol sitting alongside Mulberry to underpin all of winter's collections, this season's prints are designed to work back with one or both of these core colour ways, streamlining and simplfying capsule wardrobes.

Of all the print stories this month, the one we're most looking forward to is Tassel. Selected by our customers, this glamorously playful print has been imagined in a variety of styles to suit the work/play lifestyles of L&Fs fun-loving women.
Enjoy, Fleur x
Spice Up Your Life
Seasonal Fire
Loaded with spice and all things nice, chilli pepper red and toasted cinnamon season Ikat's midnight feast.
Evoking exotic cultures, Ikat's rich palette is setting winter on fire. Add to the mix some glamorous new silhouettes and sensuous wrap shapes and you've got a heady mix of styles worth lusting over.
Debuting in June, the Noah Top is transformed in Ikat's picante palette while luxe draping and a maxi-length hemline cut new lines for the winter season.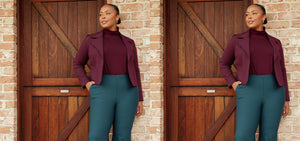 WINTER CORE COLOURS
Sharp Suited
Tailored styles drop in seasonal Petrol to add another dimension to workwear capsule wardrobes.
Keeping lines clean and Calvin Klein minimal, the Mackenzie Jacket is fresh in this modern shade of blue. Sculpt your suit look with pants in matching shades to power up your office style.
Working back with Mulberry, Petrol is warmer and wiser, a learned combination as well-matched as red wine and a creamy blue cheese.
Winter Core Colours


Colours designed to work together. Shop the core colours that keep on giving.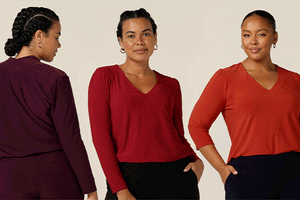 customer pick
So I Married A Mafia Boss...
Swinging from the chandeliers in flamboyant style, the Tassel print evokes the baroque opulence of Italian couture.
Classical golden tassels and florid acanthus leaves are made over for the 21st century, in shades of bubblegum and lipstick red. Pouting out against a backdrop of underworld black, Tassel is unapologetic in its glamour.
Making the most of the print's ornate sweep, expect fluid volume, flirtatious skirts and plenty of dolce vita sass.