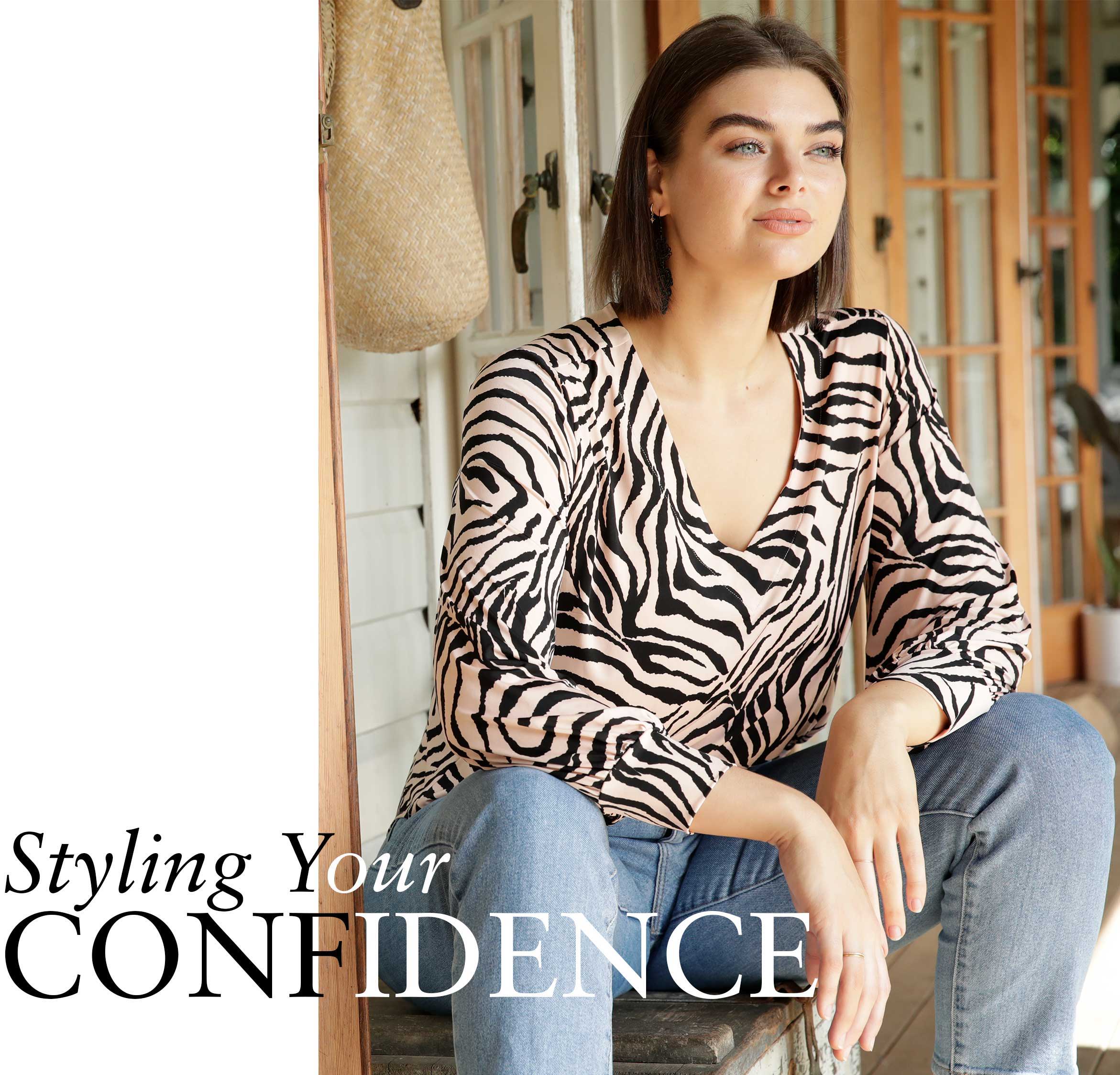 IT'S TIME TO EMBRACE FEEL-GOOD FASHION
Fashion Psychologist Dawnn Karen believes in the theory of styling from the inside out. That changing the way you dress will change the way you feel. Wearing something that brings you joy can not only make you look good but feel good too.
We know that Dopamine is one of the chemicals in our brains that makes us feel good but did you know that choosing to wear a particular colour can incite pleasure, satisfaction or motivation? 'Dopamine Dressing' is all about wearing clothes that make you feel happier.
But what if dressing head to toe in bright yellow is not your thing? Well it's not ours either! Your outfit doesn't have to shout happiness in order for you to feel it. Adding a pop of colour through an accessory or shoe can speak goodness to your soul in so many ways.
For those who are still working remotely, getting dressed in professional clothing (even if it's just the top half), accessorising with some jewellery and putting on lipstick can be an instant mood-booster.
Try a brand new piece from your capsule at home for a day and tune in to how it changes your mood.
Find the common denominators among your favourite outfits - the ones that make you feel your absolute best. Is it a particular colour, shape or fabric? Once you can understand the why behind what you wear, and how your styling makes you feel, you'll find it easier to notice the patterns between what gives you that rush and what doesn't spark joy.
PRACTICAL WAYS TO SPARK JOY WITH COLOUR
In her book Dress Your Best Life, Fashion Psychologist Dawnn Karen talks about the psychology behind colours – how they can make you feel and what they can project towards others.
Projects power and attractiveness, makes you feel passionate and is the colour of romance.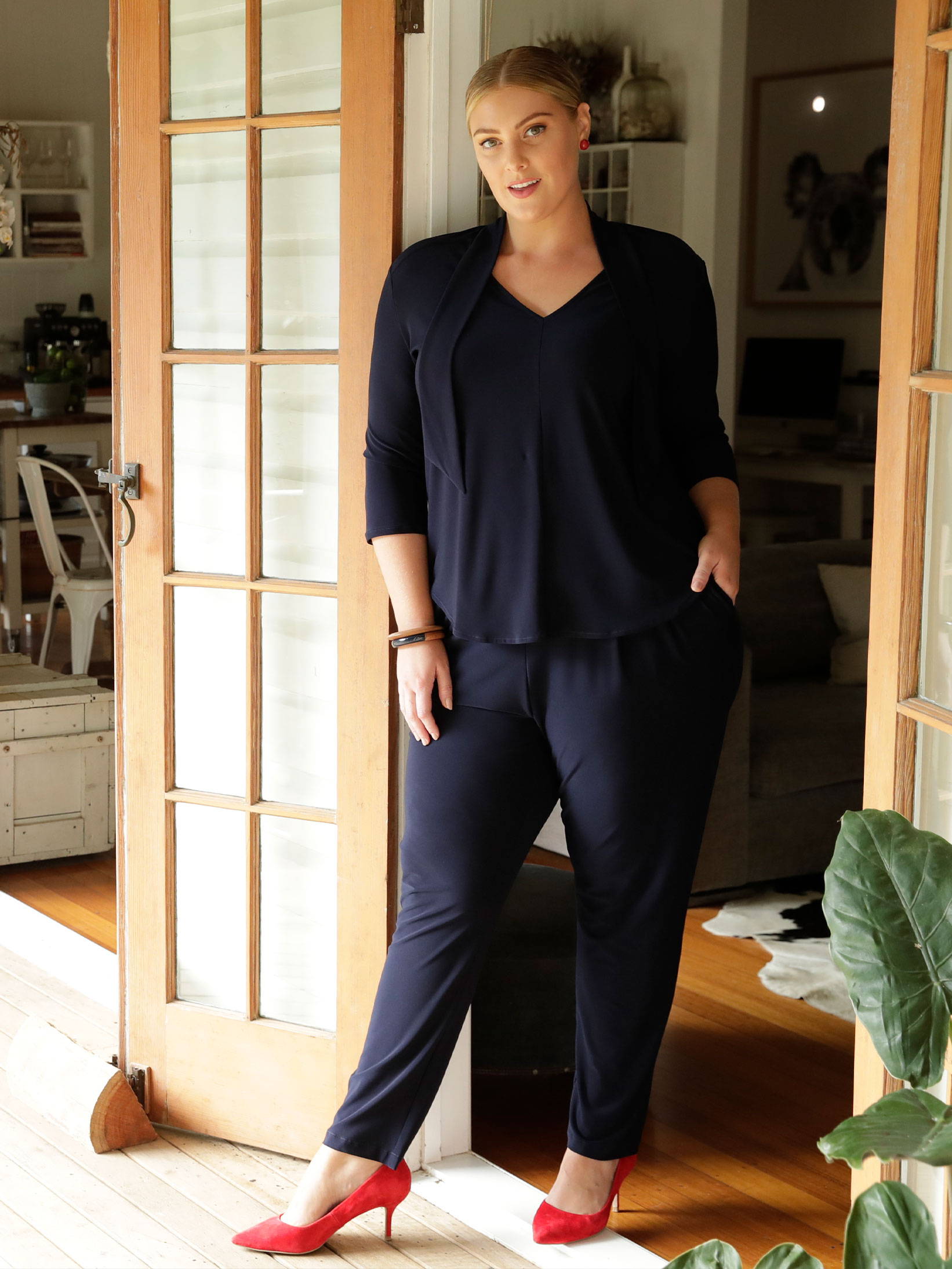 Projects trustworthiness, makes you feel calm and can communicate equality when surrounded by men.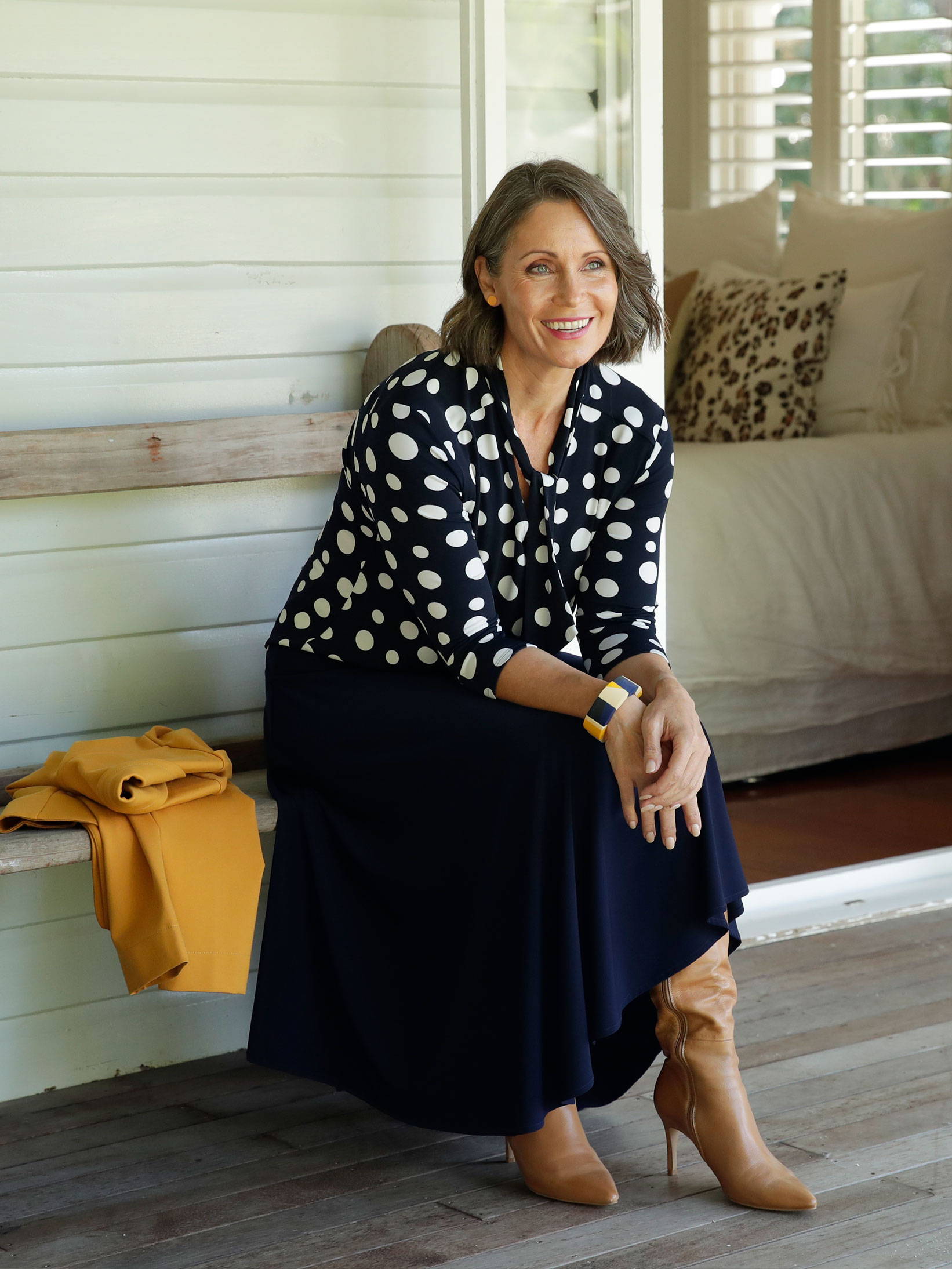 Projects optimism, makes you feel cheerful and is a key colour for extroverts who want to stand out.
Projects luxury, makes you feel spiritual and can activate creativity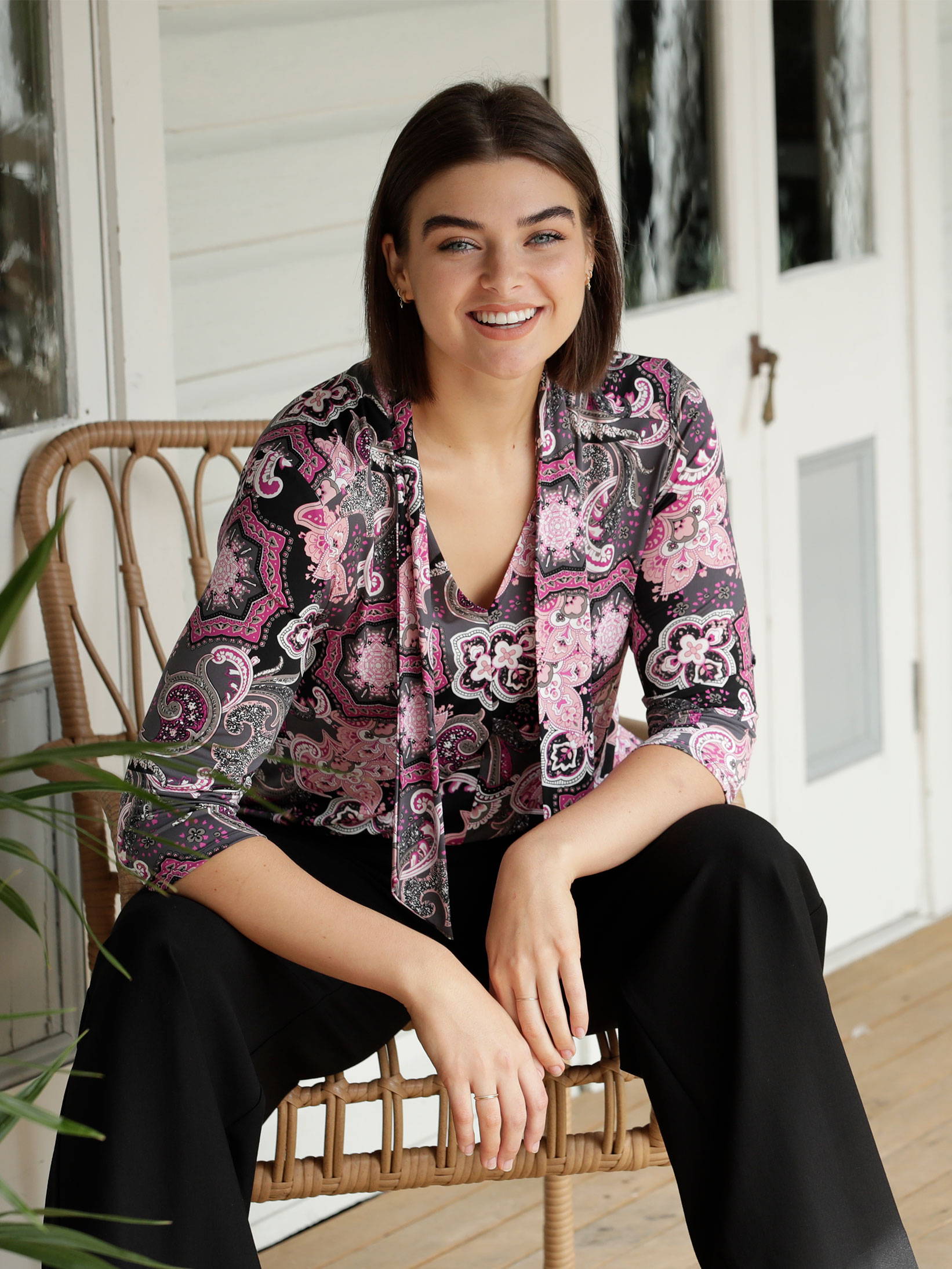 THE POWER SHIFT TO CHANGE YOUR MOOD
Have you ever dressed for an interview in a tailored jacket that made you feel like a powerhouse? Dressing with authority can set the tone for your day ahead. Knowing that you look amazing can inspire confidence and empower you to walk into the room with your head held high.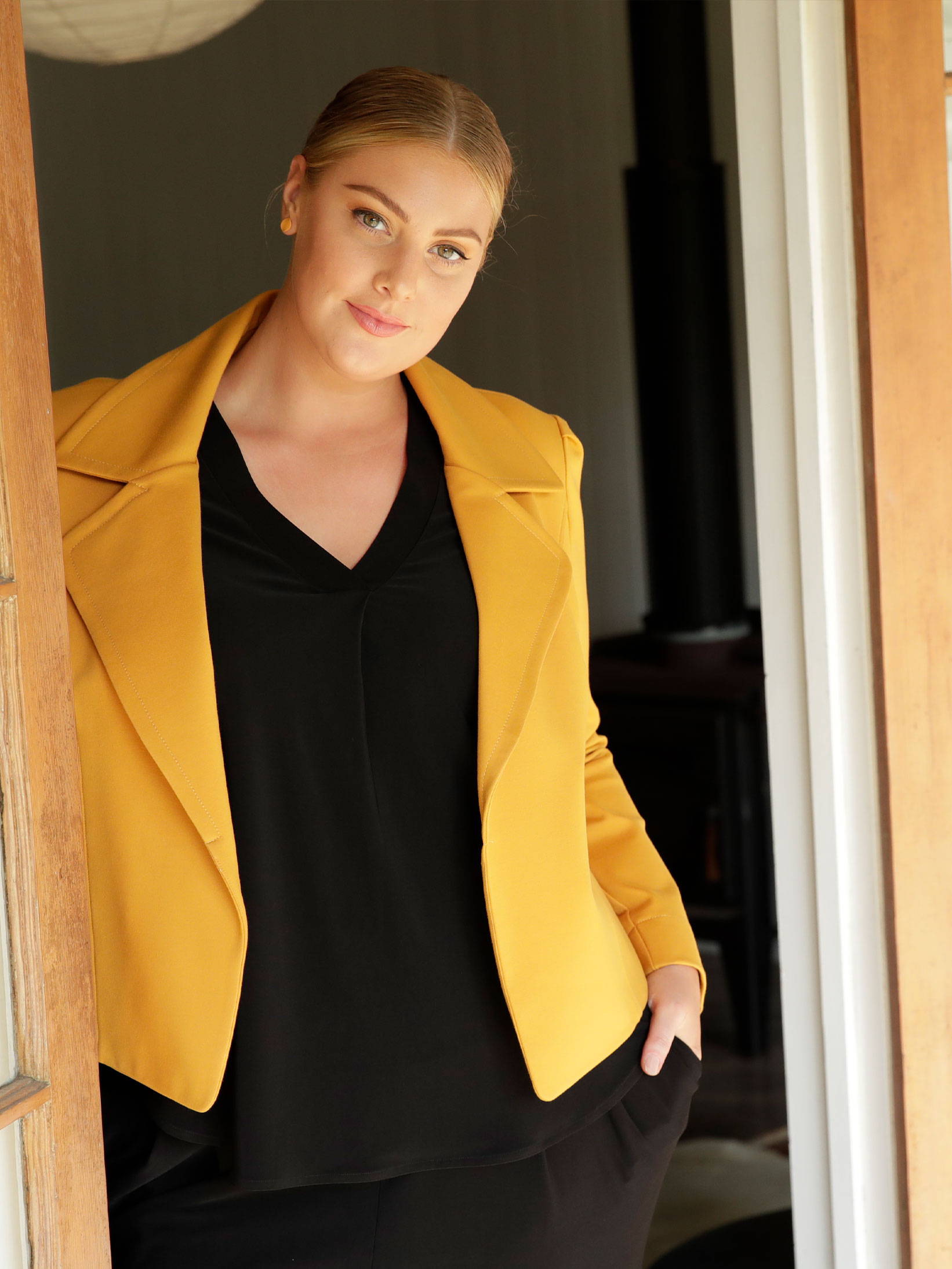 TO MODIFY PERCEPTION BY HOW YOU DRESS
It's commonly thought that the way we dress affects the way people perceive us and how we think and feel about ourselves.
We have all had that feeling of deciding to wear your favourite top to the supermarket instead of your lived-in active wear - and how fabulous it makes you feel walking the aisles buying shampoo.
But do our outfits actually alter how we approach and interact with the world?
Yes - experts agree that what we wear can change how we feel and act.
In a study from Northwestern University in 2012, researchers examined the influence that clothes have on our psychological processes. In the study, they had people wear a white Doctor's coat whilst performing tasks. It was discovered that subjects experienced an increased level of attention. The same coat was then worn by subjects who were told it was a Painter's coat. The results showed that they did not have increased attention levels. This study demonstrates that the symbolism of importance and authority can trick our brains into thinking in a different way, which then affects our behaviour and perception of self.
So what is your feel-good fashion?