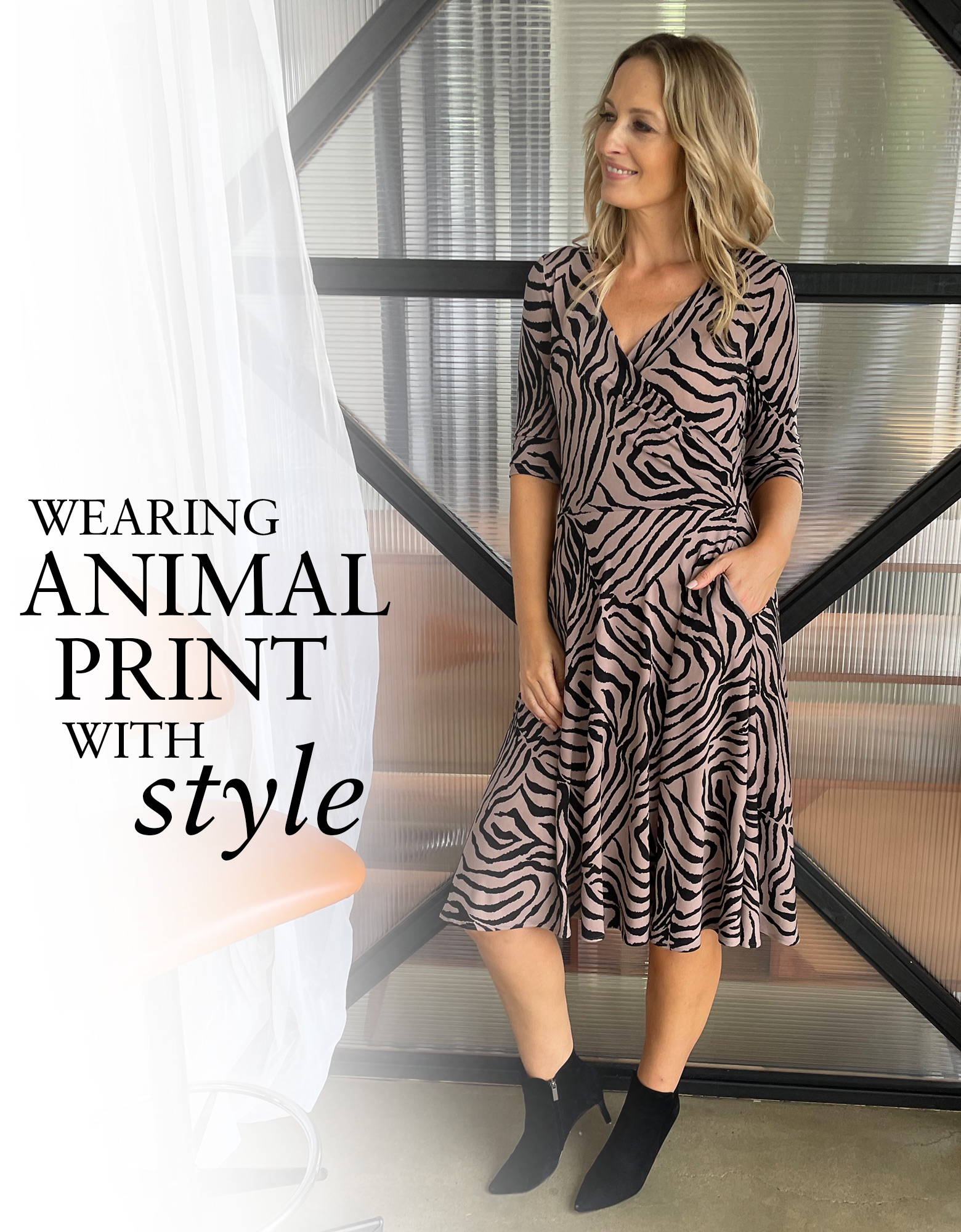 HAVE YOU EMBRACED YOUR INNER WILD SIDE?
HERE'S HOW TO WEAR ANIMAL PRINTS!
Embracing animal prints is a fun way to add texture and life to your wardrobe. When choosing the right print for you, select one that reflects your personality. From snake skin to zebra to big cat prints, there are animal prints for every aesthetic.
Prints are one of those cyclical trends that never really goes out of fashion. Many women are afraid of wearing animal prints because they think they are too loud, but there is a huge difference between "loud" and bold. Animal prints may be bold, but when worn correctly, they are never crass and loud.
If you're new to wearing prints, it's a good idea to start small. Maybe pair your print with a block colour for an equally subtle and stunning start. Once you have found the types of patterns that work for you, and make you feel as incredible as you look, you can really have some fun with matching patterns with bright colours, or even clashing prints!
HOW TO WEAR ANIMAL PRINTS: OUR TOP TIPS
These tips on how to wear animal prints will help you gain the stylistic confidence you need to rock this invariably fashionable trend.
Wear only one piece of animal print at a time.
Buy quality pieces.
Wear it with confidence and have fun with it!
Focus on prints that suit your personality.
Don't over power your print with too much jewellery.
Keep the rest of your outfit simple.
What are you waiting for? Unleash your sense of adventure and discover our animal print collection today.