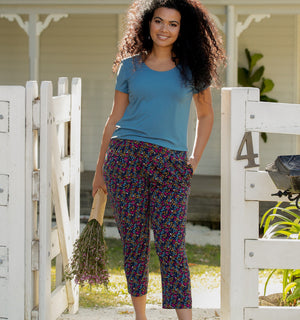 blossom in L&F's Fabulous floral prints
Find Your Floral Style
Nothing says warmer weather and dreamy days quite like beautiful floral prints. Whether it's floral printed tops or floral dresses, floral prints are easy to style (and even easier to love), providing perennially fresh styling inspiration.
Bold Is Beautiful
One of the best things about floral prints is that it's hard to wear them wrong, which is amazing news for those of us who are still developing our sense of style - and really, who isn't? Our sense of style, like our sense of self, is always evolving. 
But one thing remains the same: floral prints are always in style, and can look stunning in absolutely any situation. The key to wearing florals is to decide what aesthetic you're going for. 

Here's some of our favourite ways to wear florals...

Floral Romance
Expert Tip: Keep your romance in the 21st century and contrast the girlish charms of a ditzy floral print with chunky accessories.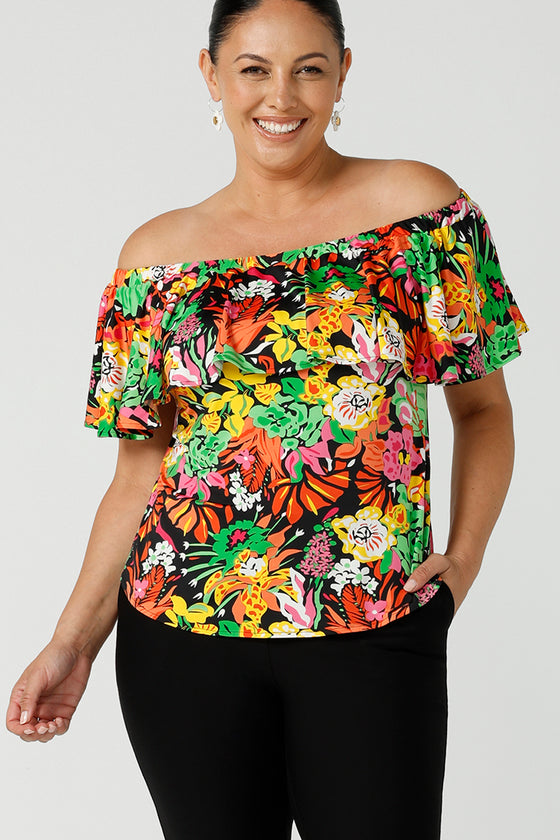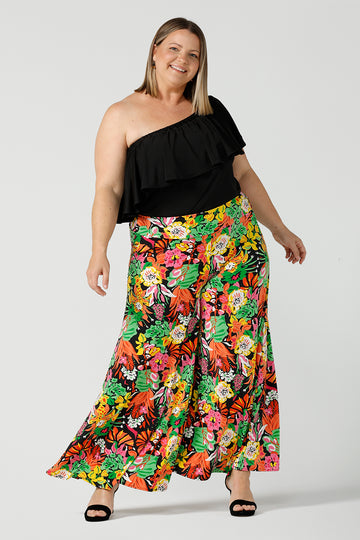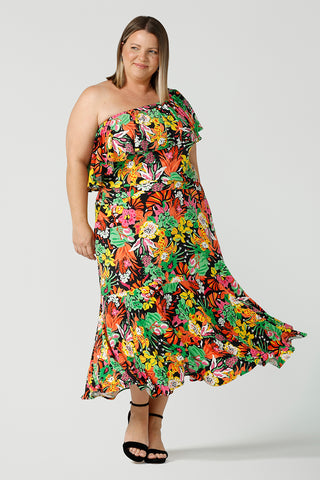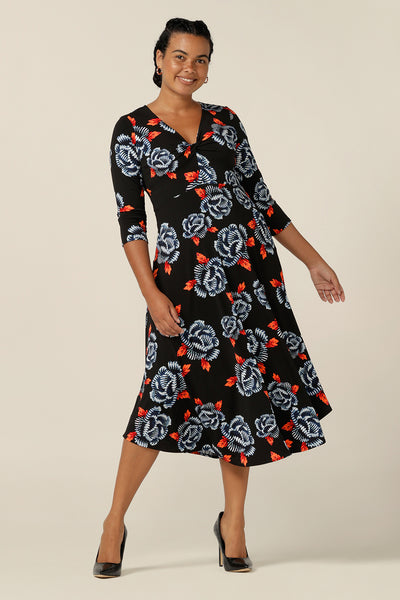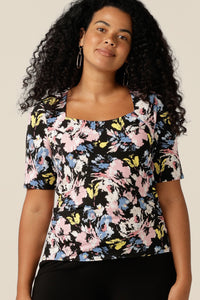 TOP TIP: Make the print the showstopper and keep your accessories subtle and tonal.
Fun Florals
Fun florals are bold florals. Look for mid to large patterns with pops of colour or unusual colour combinations to really make your statement.
Just remember that fun florals don't need a lot of help, so keep accessories to a minimimum and go for pieces that will stand proud against your print.
Workwear Florals
To translate florals for the workplace, go for a modern edge. Forget that romantic boho vibe and prioritise graphic lines and crisp palettes for your prints.
Pair with strong, tailored shapes - think sharp suiting and pencil skirts to power up your look. And keep contemporary lines front of mind - the cropped-leg Troy Pant and the short shape of the Hadley Jacket (right) are perfect examples of a modern silhouette.
Blossom In Florals
There's no one right way to style floral printed tops and other pieces. Take it from us: we've spent years designing some of the most stunning floral tops Australia has to offer! In this time, we've seen countless phenomenal floral stylings and we encourage you to try as many as you'd like.
Especially as the weather warms up, this timeless print is an effortless way to add warmth and elegance to your look while also rejuvenating your capsule wardrobe. 
Be Part of Our L&F Story
#LFShare