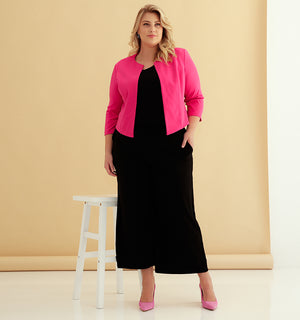 2023 - The Year Of The New Me
Embrace the feel-good factor to build confidence and push boundaries
There's something cathartic about the coming of a New Year. Out with the old and in with the new never feels more apt than with this changing of the calendar. With it comes new hope and new opportunities to make this year even better than the last. But with January's flurry of good intentions how do you start to really make a difference? Right here of course…
Make 2023 The Year To Feel Good About Yourself
THE MIDSET MOVER: At the heart of all resolutions is the notion of self-improvement, which sounds like hard work already! So this year, switch mindsets and treat yourself as your own best asset not a work-in-progress.
Feel-Good Activities
We don't need January to tell us to shape up and cleanse it all out. We've all had fun in December now let's get on with life. If you want to take steps to a healthier you in 2023, then great, but you don't punish yourself over it.
We're much more likely to stick with something that feels good than anything that feels like punishment. It stands to reason. So avoid the crash diets and unsustainable gym commitments and take small steps that you can manageably enjoy.
Exercise is a great mood enhancer and with benefits you'll feel instantly, it's a great place to start. It can be as easy as a walk on the beach! Set a target of 20-30 minutes and see how far you can get. Be consistent (aim for 3-4 times a week) and mind and body will reap the rewards!
Feel-Good Clothing
The same principle applies to clothing. Embrace fabrics that make you feel good.
Stay cool in breathable, lightweight fabrics. Bamboo jersey is not only thermo-regulating but moisture wicking as well, meaning you'll stay cool and dry in the summer heat.
Go for tops with sleeves and modest necklines to protect shoulders and the decolletage from the sun. Try the Bowie Top in Bamboo with its breezy short flutter sleeves.
Positive Power
Challenge your mind: whenever you drift into a negative thought of something you'd like to change about yourself, counter it with a positive something that you do like.
Just like when styling clothes, by choosing to highlight the features we are most confident in, those that we are less secure about pale into the background. So play up your best features and that's all anyone will see!
Feel-Good Language
The words that we choose to talk about our bodies can influence how we feel about them. Having curves is all part of being a woman, so why try to beat them when we could be enjoying them? Let's use language not as a weapon against ourselves up but as a tool build up our confidence.
Words to embrace: curvy, full, strong, ample, soft, shapely, generous, defined.
Feel-Good Confidence
Regardless of your shape or size, whether you're curvy or petite, sleight or tall, what makes the biggest difference to how we feel in clothes is how they fit our bodies.
Investing in well-made, well-fitting clothing can be the biggest confidence booster of all. So if you do one thing this January, take out your tape measure and check you're buying the right size clothes not for your mindset but for your bust, waist and your hips! Click to view the L&F
Measuring Guide and Size Chart here>>.
*Remember dress sizes are just measurements, and there is much more to a woman than simply numbers!
Feel Good Thrills
Whether it's a year for health and well-being, one for self-care and self-love or a year for meaning business, it's often the little steps we take that make the biggest difference. Dipping just a little toe out of the comfort zone can inspire big feats of change within us. So sit back and savour the sensations because those are the biggest thrills of all.
There's no safer field in which to experiment than fashion so have some fun this new year! Push the boundaries by pairing blocks of colour with your wardrobe staples. Contrast a colourful jacket with a silhouette of black tops and pants or pop a bright top over a neutral pant for a quick and easy wardrobe update.
If you would usually play safe with plains, take a print for a spin. To increase your confidence, go for base colours in your favourite shades. Smaller patterns make a softer impact. The muted tones of the Harmony print are great to test the waters with – styling well with neutral black and white, the varied palette allows you to ramp up the intensity as your confidence grows.
Feel-Good Finishes
Picture how you'd like to finish 2023. What would you like to have achieved? Whether it's a step back from work or a professional step up, a big move or a home renovation, visualise the end result then working backwards, plan the steps you need take to get there.
Not only does this break down your journey into manageable steps, it creates the reality your mind requires to achieve things effectively. 
With your end in mind, dress for where you're going, not where you are now. Not quite the same as 'dress to impress,' the focus is not on impressing anyone else but on shifting your own mindset to one of belief and determination. For example, if it's a work goal, lift your dress code to suit the position you aspire to.
So let's embark on 2023 with feel-good intentions and aspirations. Let's focus our mindests on the positives and we'll be feeling good all the way to the finish line and 2024!
You may also like View all
Your daily dose of inspiration