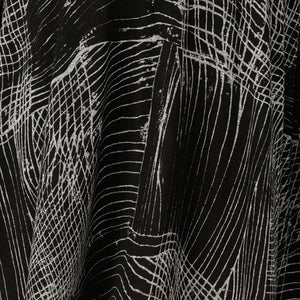 L&F's Textured Knit has the look and feel of a woolly knit but with the same composition of our classic Dry Touch Jersey. With all the warmth of wool, this Textured Knit is softer on the skin and is a perfect choice for those sensitive to wool.

Garments made from Textured Knit are crease resistant, easy to care for and a perfect choice if you're looking for a garment that will always look elegant and polished.
4 Way Stretch
Wrinkle Resistant
How to Care
To wash your Textured Knit garment, use a 'delicate' wash machine setting on a cool temperature. Turn your garment inside out and avoid mixing bright colours and whites. Avoid using a fabric softener, as it can encourage fibres to pill. If pilling occurs, remove gently by hand or with a de-pilling comb.
As an added tip and to preserve qualities of the fabric, always wash your jersey and Textured Knit garments separately from other textiles and dry inside out in a shaded area. Remember, our Textured Knit is crease-resistant and it doesn't require ironing.
When caring for your garment follow the instructions on the care label.
How to store
Do not store a Textured Knit garment on a hanger for a long period of time. Where possible, always use the hanging ribbon to support your garment.
Sandee Dress in Zen Garden
No.#1 Textured Knit Style
With its twisted neckline and keyhole detail, long sleeved bodice and full midi skirt with pockets, it's no wonder the Sandee Dress in Zen Garden is a seasonal favourite!
You may also like View all
Your daily dose of inspiration