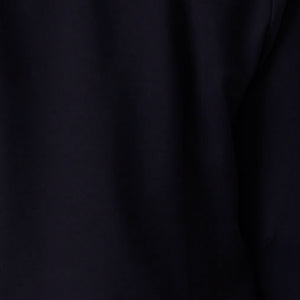 Dry Touch Ponte is known for its polished, sculpted look and beautiful colours. It is a double-knit fabric with a stable structure and 4-way stretch.
Our Dry Touch Ponte is strong and robust. It flatters and moulds to the figure exceptionally well, with a high-quality, hug-like stretch. It is a perfect choice when you're looking for a garment that both flatters and moves with your body
Heavier than our Tech Stretch Ponte, L&F's Dry-Touch Ponte is predominantly used in winter.
Composition: 70% Viscose 27% Nylon 3% Spandex/Elastane.
4 Way Stretch
Figure Hugging
Colour Intensity
Wrinkle Resistant
How to Care
Dry-Touch Ponte is best washed on a gentle cycle at a cool temperature, ideally with a colour-safe detergent. Remember, not to use a fabric softener, close any zips and turn your garment inside out for the washing and drying process. To preserve the qualities of the garment, reshape gently while wet. Lay flat to dry or hang it to dry in a shaded area. Use a cool iron to restore the shape of the garment.
Dry-Touch Ponte holds colour exceptionally well however we do recommend you wash your garment separately prior to wear to make sure no residual dye is lingering on the garment.
When caring for your garment follow the instructions on the care label.
What to look out for
When wearing your garment, be aware of coarse, sharp and abrasive surfaces, for example, jewellery, hard textured seats, walls. They can cause fabric abrasions such as pilling or snagging.
How to store
You can store your Dry-Touch Ponte garment on a hanger or folded.
No.1# Dry-Touch Ponte Style:
Garcia Jacket: a softly tailored, open-fronted jacket with collar and notch lapels.
You may also like View all
Your daily dose of inspiration