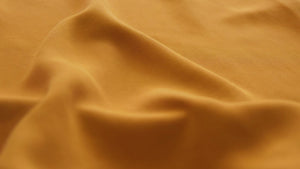 A Luxurious Sustainable Fabric
Meet Lyocell: this woven fabric stands out because of its silky feel and luxurious appearance, and being a plant-based fabric, it contributes to a sustainable movement. Lyocell is known for its natural comfort, excellent moisture absorption and breathability. 
Thanks to its natural origin and luxe properties Lyocell makes for a more sustainable alternative to cotton or silk. This delicious fabric doesn't cling; it feels soft and is kind to the skin.

Lyocell garments are an excellent choice when you're looking for style that is breathable, drapes beautifully and has a lesser impact on the environment.
Composition: 100% Lyocell
Lightweight
Natural Fibres
Moisture Absorbant
Breathable
How to Care
Wash your Lyocell garment at a cool temperature on a gentle cycle and reshape gently while still wet. Avoid using a fabric softener, as it can encourage fibres to pill. To preserve fabric qualities, dry your garment flat. Optionally, hang it to dry in a shade and avoid using pegs.
Lyocell fabric is reasonably resistant to wrinkles but if you want to iron your garment, iron it on the reverse on a low-temperature setting, increase the heat gradually if needed.
When caring for your garment follow the instructions on the care label.
How to store
We recommend storing your Lyocell garment on a hanger to reduce creasing.
You may also like View all
Your daily dose of inspiration