7 glorious weeks, 7 countries, countless adventures
Susan's Secrets To Stylish Travel
Long time L&F devotee, Susan Jane takes a trip of a lifetime to explore the Mediterranean. And what else would she take with her but her favourite L&F clothing? We join Susan on her adventures as she shows us the secrets of sightseeing in style.
The capsule travel wardrobe
How To Pack
"Just a little of my L&F colour themes packed for a long awaited Mediterranean and Turkey holiday, flying out tomorrow. Work tools down for 7 glorious weeks! I've loved how easy it's been packing, just roll up n pack…. thanks L&F."
Holiday Wardrobe Hack #1: Pack colour stories that complement for easy mix n' match outfits.
Take a printed item, like Susan's Jasper Top in Whimsy and pair back with separates in colours from the print. Petrol, Cinnamon, Olive and Chambray set off Whimsy to perfection!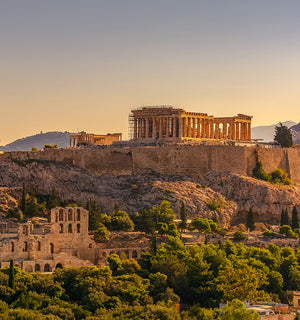 Destination:
Mediterranean Wonders
Lightweight & Long Sleeved
Sun, Sights & Sleeves
Europe in springtime can see mixed temperatures so tops with sleeves make great companions.
For warmer days, switch jersey fabric tops for woven tops. Lightweight and breathable, woven fabrics keep you cool while long sleeves offer protection from the sun. Susan says,
"The Kelyn Swing Shirt is one of my favourites. I have three Kelyn Swing Shirts with me. I get so many comments, thanks L&F - proudly Aussie made I tell everyone."
Holiday Wardrobe Hack #2: Be sure to pack a soft tailoring jacket for fresher mornings, and it's easy to carry or drape over shoulders if the sun grows more temperate.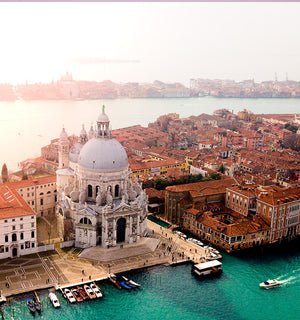 Destination:
City Sightseeing
Desiree infinity scarf
Up To My Neck In Style
"Only half way through our trip and every time I walk out the door the Desiree Infinity Scarf is my closest companion. Absolutely can't recommend these beautiful bamboo scarves enough… I've got Black, Petrol and Cinnamon with me."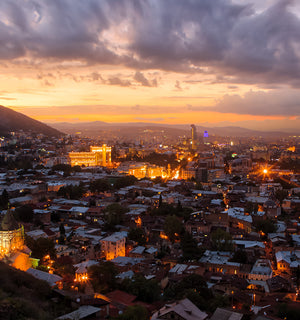 Destination:
From Dusk To Dawn
dressing for dinner
Glamourous Evening Looks
"So very blessed to have been able to grab this beautiful dress, the Alyssa Dress in Wild Poppy. Why I love her: the empire line is flattering, and the colours are stunning. It's a casual setting out tonight, yet I have some stunning shoes saved for later, for a more formal night. Absolutely love her!"
Holiday Wardrobe Hack #3: Pack a pair of evening shoes as well as your casual shoes and transform the look of your dresses.
Eveningwear Hero: The Matisse Shirt in Pom Pom
sneak peak: up late collection
Putting On The Glitz
"Feeling very special tonight dressed for a celebration event sailing out of Split, Croatia, and I'm thrilled to be wearing (sneak peek) the Chrissy Top in Antique Xanadu. The evening light didn't allow such clear photos, so the selfie shows her true colours. Had so many compliments! L&F, evenings just got better!
Susan's 7 Steps To Perfecting Your Capsule Travel Wardrobe
Follow Susan's holiday packing lead with her guide on how to pack the right clothes for your travels:
Comfortable Walking Shoes: Europe holds so many treasures to explore and they're best explored on foot, so be sure to pack comfortable shoes that you can walk in all day long.

Light Layers: European weather can be unpredictable especially in spring time when I'm travelling, so pack light layers that you can easily mix and match. Include essentials such as a lightweight scarf, woven or bamboo jersey fabric tops and a denim jacket.

Versatile Dresses: A good jersey dress is comfortable for day wear and easy to style up for evening. Pack a few and transform them from day-to-night by switching up the look of your accessories.

Classic Denim: Denim is easy to mix match. If the climate's looking too hot for jeans, there's always the denim jacket option for laidback layering.
Swimwear: Whether its for the beach or the pool, a good swimsuit is a must. Go for a classic colours and pair back with printed tops and tunics for beach-to-bar style.
Outerwear: the changeable European climate definitely requires an outerwear jacket. Pack a lightweight raincoat or a warm coat, depending on the season and your destination.
Coordinate Colour Stories: Just because you're packing light doesn't mean pack boring. If you love colour and print, pick a few printed garments and choose separates in similar shades (at least 1 pair of bottoms and a top layer per print) to accompany them.
See more of Susan's journey with Susan Jane on Facebook
Susan is founder and chief paper maker at Born In Paper in Byron Bay, NSW. When she's not travelling around fabulous destinations, Susan sells handmade paper, offers paper making workshops, and custom creates stationery for weddings and special events.
Images courtesy of Susan Jane on Facebook
What our customers are saying