Will changing your mindset change your world...?
SATURDAY 6TH NOVEMBER
3PM AEST | 4PM AEDT
Meaningful change begins on the inside. Recently, we conducted a survey of over 3000 women revealing an astounding 69% of those surveyed feel unsettled about the future. In today's chaotic world, it is too easy to slip into a mundane routine, disconnecting who you are from your true self.
We have been inspired by Kate James' book, 'Change Your Thinking to Change Your Life', to put in place practical steps for changing your mindset and reconnecting with your true self. If you can change your mindset, you have the ability to change your whole world.
We're catching up with our good friends and colleagues Nichola and Michelle for a thought-provoking conversation to discuss how we can reconnect with ourselves and create a life that is genuinely fulfilling. We're hoping to inspire you to make the changes necessary to live life authentically and to help shift your mindset to create positive change in your own life.
"69% of Leina & Fleur customers are feeling unsettled about the future"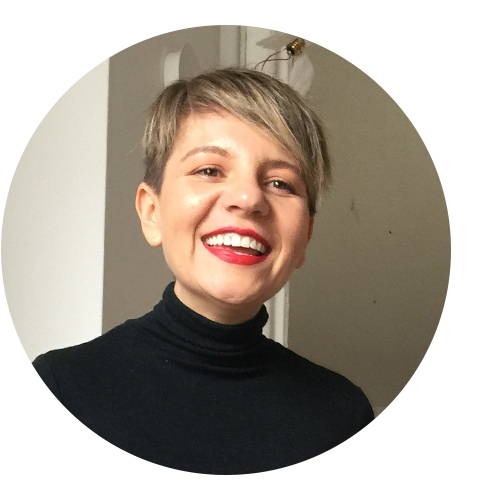 Architecture, interior design and the meticulous curation of this expression are Michelle's world and her profession. For the past 14+ years, she has worked as an Interior Designer, collaborating with other designers, architects and industrial designers around the globe.
As a visual communicator, her journey was birthed via the fine arts. During her final high school years, she found a magnetic connection with photography. After moving to Melbourne Michelle studied a Bachelor of Arts in Photography from RMIT. Her desire to deepen her visual language continued and a few years later she returned to study at an Interior Design school. It was then she knew she belonged to an industry and interior design became more than work, rather an obsession.
In her early 30's she was a submission away from formalising her studies to a degree status but was challenged by a friend (now sister-in-law) suggesting she should study Architecture instead. Two babies later, a wedding, a personal restoration/ build project and freelance work (all in a blurred chaotic order) she completed a Bachelor of Architectural Design from Monash University in 2019.
Michelle is married to her best friend Kon, who is also a visual communicator with a meticulous eye and a driving pursuit for excellence. Together, they work daily in their design business. To Michelle, architecture & interior design is definitely not just work but her creative existence.
Born in NZ, Nichola has 20 years of experience as a leading market research professional and 12 years running her own trans-Tasman consultancy. Nichola is now working toward disrupting and democratising the market research industry. Since launching Insights Exchange in early 2020, the company has partnered and collaborated with fast-growth startups to large enterprises including Xero, Panasonic, Bendon, ESPN and Disney. Insights Exchange connects businesses and brands with a global network of expert Market Researchers and Data Specialists.
When not building Insights Exchange, Nichola is the Mum of two kids - 7 and 12 yrs and enjoys a few hits of tennis and an ocean dip in one of the nearby beaches along Northern Beaches, Sydney.
Nichola is passionate about the consumer technology space and has presented at a number of conferences including ad:tech, iMedia Brand Summit, Digital Masterclassing and MMS in NZ and Australia.