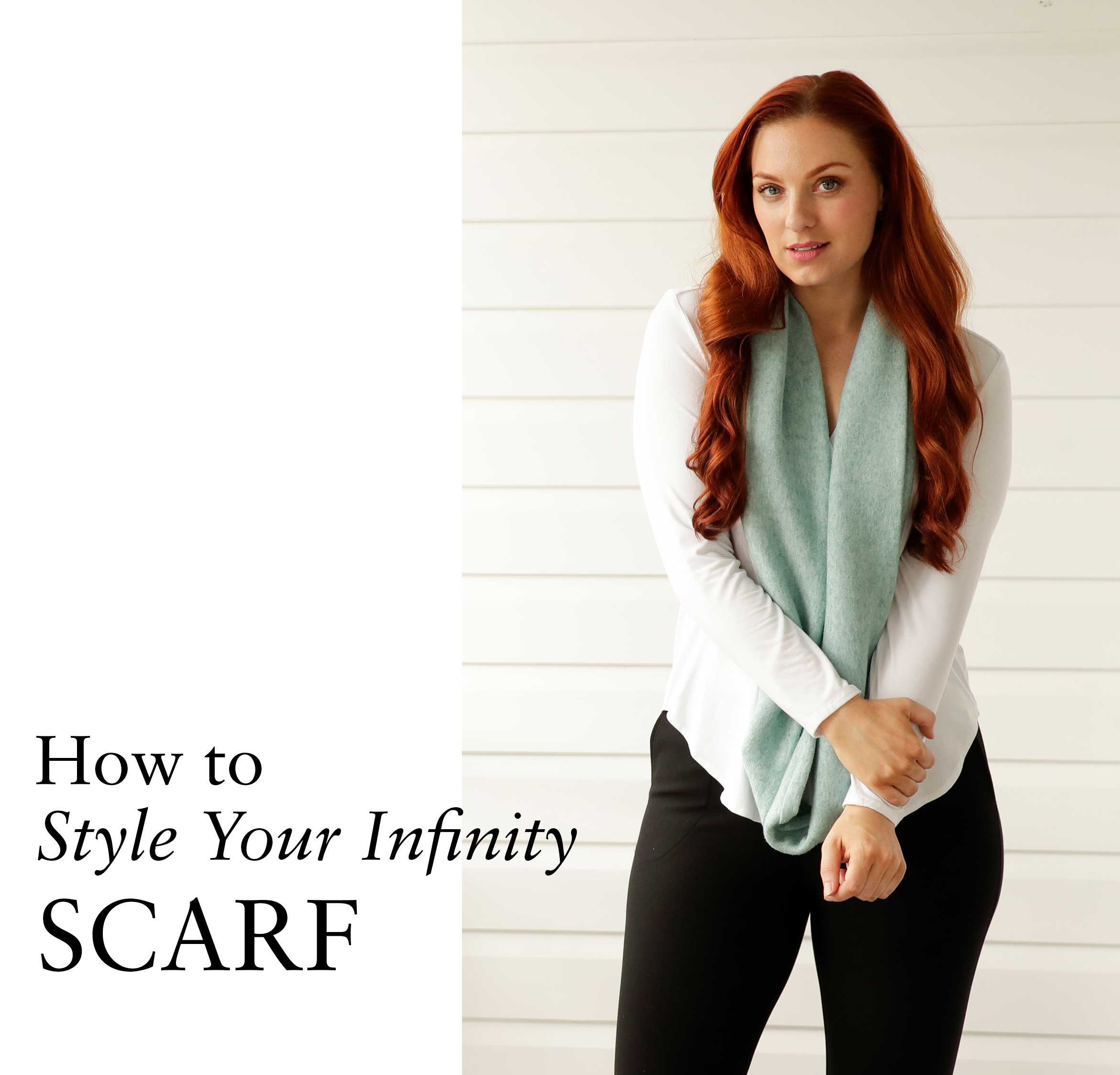 Infinity scarves are a super stylish and versatile addition to your winter wardrobe. There are so many unique ways you can tie an infinity scarf and we are going to run you through our three favourites to get you inspired.
The no brainer way to wear the infinity scarf is just to wrap it round your neck twice and don't think about it too much. You can either wear it loose or pull one end tighter around your neck and have the long end flowing down the front of your outfit.
The knotted style is a great way to wear your scarf if you don't want to pull the scarf over your head and ruin your hair or make-up! Simply wrap the whole scarf doubled around your neck and pull one end through the other. This look is great with your heavy jackets too.
If you are wanting extra warmth and a more minimal look just wrap your infinity scarf around three times and feel cosy warm while looking sophisticated.
We are so excited to tell you about our new release of the Lise Infinity scarf. Made from a delicious soft viscose blend, and totally washable. Lise is available in two colours: Jade & Rose. Don't miss out, head to our New Release Page to get yours now.