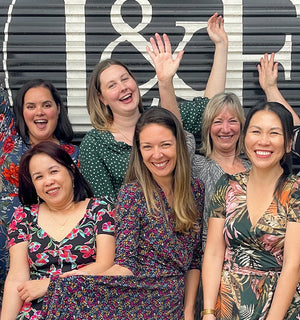 IN SUPPORT OF THE OVARIAN CANCER RESEARCH FOUNDATION
Our Community
Focused on raising awareness for ovarian cancer, the Frocktober campaign aims to empower women all over Australia to embrace our creativity and open conversations simply by getting dressed in our favourite frocks.
Something as simple as the dress we wear has the potential to start meaningful discussions and raise awareness of the lack of early detection methods, women's experiences and how we as a community can do more to support ovarian cancer research.
That's why we'll be frocking up and getting fabulous this month, sharing our photos, opening conversations and making a donation to support ovarian cancer research.
Join Us For Fabulous Frocktober!
For a day, a week, or the whole month, we hope you'll join us in frocking up and opening up a talking point for women's health.
Join us and share your fabulous L&F Frocktober pics - just scroll to the front of the gallery below and click 'add your Frocktober photo' here.
 
What our customers are saying